I have been doing Current Events with my students for a number of years and I've always found that two of the biggest challenges with it have been ensuring that the students are reading for meaning when they select their articles and that they are engaging in thoughtful and analytical discussion about their news topics.
Recently, I had my middle school students tweet about the Sochi Olympics. The students had to try and summarize the article in their own words and tweet the article along with their summary. At the beginning of each class, the students held small group discussions where they shared their articles, and practiced summarizing, listening & asking questions.
At the end of the two week period, I had the students complete a brief reflection on their experience using Twitter for current events and what they would like to do for current events for the remainder of the year. Most of the students stated that they really enjoyed using Twitter for current events because it was easy to view what others were posting; it did not require substantial writing; and, they felt the discussion was much better in small groups than when the students used to present in front of the entire class and we would discuss it as a class. The students have been working all year using Costa's level of questioning to help them develop deep questions for discussion, which has helped to create stronger small group discussion.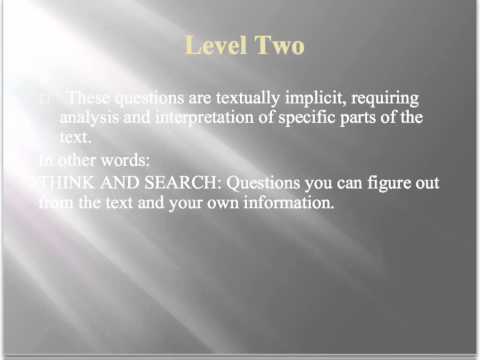 However, some of my stronger students identified that there still seemed to be something missing from the current events and that it did not seem to offer enough challenge.
After a lengthy discussion with Tim about how to both make the experience of current events more authentic and also how to use technology in a way that would be transformative for the students, we came up with an idea. The students would continue to use Twitter for current events and share their articles in small group discussions. But, they would also be required to start leaving comments on the comment threads of articles and posting questions to the authors or other readers so that their thoughts and inquiries were no longer relegated just to class discussion; but, instead they would be contributing to real world discussion on topics that affect our community or world. This kind of authentic discussion and sharing would not be possible without the use of technology.
In addition to this new requirement, the students would be encouraged to start expanding their use of Twitter by following people, using favorite, retweeting, and using it as a search engine for areas of interest. After a month, the students would complete a reflective screencast where they  would discuss what were the news articles that really made an impact on them and which stories had an effect on how they viewed or thought about things. And, they would also comment on their experience of using Twitter and participating in the wider discussion by leaving comments and questions on the articles themselves.
I think there will be two challenges for the students with this task. The first challenge is going to be for them to break out of their comfort zone and start commenting and questioning on the various articles that they viewed. A lot of students seemed extremely nervous when I presented this idea to them and couldn't believe that they would be leaving their thoughts on "real websites". The second challenge will also be my biggest challenge too, which is the technology aspect of creating a screencast. Neither the students or myself have done this so it will be a definite learning experience for us all. But, hopefully we will get some outside help with this.
I think that this is going to be an interesting experience for the students and I feel that if people respond to the comments and questions that they leave on the articles that it will have a major impact on them to know that other people are reading their ideas (who were not required to do so by me). It will give the students a genuine opportunity to participate in authentic discussion. The use of the screencast will provide the students and myself with the opportunity to acquire new technological skills; but, it will also be a chance to view the evidence of their commenting and see the articles that affected them the most. These screencasts will also be shared in small group settings.
I have a lot of hope that this will be a successful experience for the students.