I was just reading a blog post about a great classroom project where students had to create a colony on the moon and develop a civilization using the educational version of the popular video game, Minecraft. The version MinecraftEdu was created to be used by educators in the classroom; but, unfortunately, it is not free.
I was so interested in this particular post because as a humanities teacher, there are so many ways in which Minecraft or MinecraftEdu can be applied in the classroom to develop students understanding of concepts such as, economics, governance, culture etc. The article, Minecraft Blowing Up the Classroom, further explores how MinecraftEdu or even just Minecraft can be used. Many students already have experience with the game Minecraft and using such a tool in the classroom almost guarantees a certain level of engagement.
Marzano's article, The Art and Science of Using Games to Enhance Student Achievement, reports that "studies showed that, on average, using academic games in the classroom is associated with a 20 percentile point gain in student achievement". Marzano identifies a few essentials to using games in the classroom which are:
Use inconsequential competition – essentially do not make the stakes for competing too high or you'll risk turning students off.
Target essential academic content – if the game does not reinforce or teach academic content, then you may be simply wasting class time.
Debrief the game – do not just end the game and move on. Have students engage in a reflection about the process.
Have students revise their notes – based on what they learned from the game, students should have the opportunity to revise their notes to reflect their new understanding.
Paul Anderson, who has been teaching 18 years in Montana, gave a recent TEDtalk where he describes how he transformed his AP biology class into a video game. His idea originally  spawned from his own experience playing video games and he realized three important understandings about learning that video games address:
School should be fun – like video games
Failure is ok – video games provide multiple opportunities to fail and try again so schools should provide the same opportunity to learn from your mistakes.
Levels are important – as you progress in video games, the levels become more difficult. The learning process in school should also reflect this way to learn.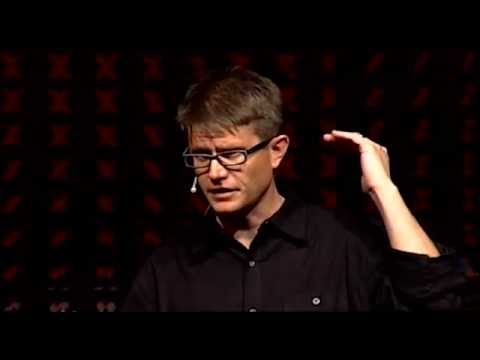 Anderson's lecture is truly engaging as you see the multiple ways that he was able to increase student learning and engagement by modeling his classroom around the concept of video games. But, he also offers 3 areas that he needs to improve upon:
It is important to scaffold the activities as some students were not able to progress as easily as others.
Independent learning often requires a lot of independent reading for the students, which some may find very difficult.
The classroom still needs to provide multiple opportunities for social interaction as kids don't come to school to learn in isolation.
Obviously there is a lot of time and effort involved into transforming your classroom into a video game; but, even being able to piggyback off of types of video games like Minecraft or incorporate some aspects of gaming into your classroom, would seem to be a major way that you could increase student engagement in the classroom.